Runaway Bay at Calypso Cay
Kissimmee, Florida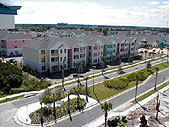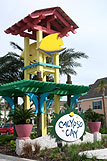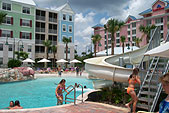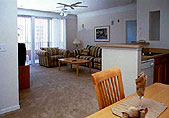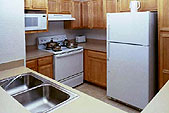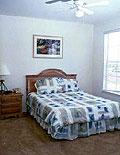 Runaway Bay
Kissimmee, Florida
4 days & 3 nights to 8 days & 7 nights
specials !
Runaway Bay, located on the southern end of the Calypso Cay, offers short and long term luxury apartments in a relaxed, Caribbean atmosphere. While most of the units will be long-term rentals, you and your family can take advantage of our short-term rental program and stay in a luxurious, fully furnished apartment for a week, a month, or the season. Amenities include an outdoor pool, a large pond with a dock, and a clubhouse with a fitness center, high-speed Internet availability, and much more.
At Runaway Bay, we've designated three of the buildings to be used by vacationing Families.
These short term rental units will be fully furnished with all of the comforts of home for those of you who wish to stay an extended length of time with us.
Call today for additional savings!
Reserve your Florida Vacation Today!
FREE DISNEY PASSES! Click here for more information
We here at Calypso Cay have many different vacationing choices to offer you and your family, all designed to give you and yours a wonderful, relaxing home away from home environment to enjoy your vacation stays with us. Be it through our vacation Ownership program with the Vacation Villas, a short stay at our AmeriSuites, Country Inn and Suites, or La Quinta Hotels, or an extended visit through our Runaway Bay apartment complex, we'll have something that will fit your vacationing needs. Located right in the heart of Central Florida, you'll be minutes away from all of the major theme parks that makes this area of Central Florida world famous.
At Calypso Cay, you'll enjoy all of the comforts of home, while experiencing the colors and flavors of the Caribbean. You'll swim in our many outdoor pools and water park, play with family and friends on our waterslide, refresh yourself at our outdoor poolside bar and family picnic area, plus a whole lot more.
Our progress has been very impressive these last few months. We now have open and completed the AmeriSuites hotel, as well as the Country Inn and Suites Hotel, and we have just opened the first pool area, complete with water slide, poolside bar & eatery, changing facilities, stage, and more. Our 18 hole miniature golf course is also completed.
The first Vacation Villas are now OPEN!
The Calypso Cay Resort encompasses many different entities within the same property. Currently the property family includes the AmeriSuites Hotel, the Country Inn & Suites Hotel, the Runaway Bay Apartment Condos Community and the Calypso Cay Vacation Villas. The amenities of the resort property include:

Runaway Bay Community Amenities

- Restricted / Gated Access
- Complete Concierge Services
- Elegant Clubhouse including: Extensive Workout Area featuring weight equipment, exercycles, treadmills, crosstrainers, free weights, and an Indoor half-cours basketball / sports court
- Business Center / Conference Room / Lirary with Personal Computer, Fax Machine, Copier



- Billiards Room
- Theater / Multimedia Presentation Room
- Club Room / Bar area with Wide Screen TV - Picnic Area with BBQ Grills - Car Care Center
Runaway Bay Vacation Rental Amenities
- Spacious 1, 2, & 3 Bedroom Apartments
- Attached or Direct Access Garages with Electronic Openers and Storage (Optional)
- Private Entry in select units
- Loft and/or Solariums in select units - Intrusion Alarm Systems with Panic Button
- Tray ceilings of 9' ceilings with crown molding
- Full size washer & dryer in every home
- Gourmet kitchen include custom wood panel cabinets, self-cleaning oven, microwave, dishwasher, disposal, frost-free refrigerator with icemaker, and select units have pantries


- Ceramic tile entry foyers and kitchens
- Porches/Patios in select units
- Ceiling fans in every room
- Entertainment centers
- Garden Tubs in select units
- Epoch High Tecnology Homes: Pre-wiring for surround sound including speakers, high-speed Internet access available, computer desk in select units, double phone jacks, phone in every room, category 5 wiring, cable in every room
- Mini and vertical blinds
- Spacious walk-in closets
Policies
For Policies please click here
Cancellations & Refunds
Call today for additional savings!

Resort Vacation Request Form
Please fill out the information below and our resort representative will contact you shortly.