Calypso Cay Resort
Kissimmee, Florida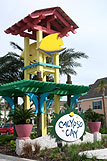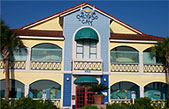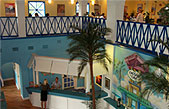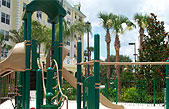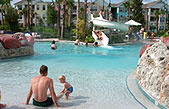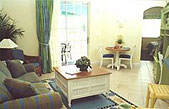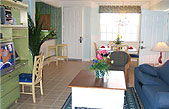 Calypso Cay Resort
Kissimmee, Florida
4 days & 3 nights to 8 days & 7 nights
specials !
The Calypso Cay vacation resort located in Kissimmee Florida is one of the many fabulous Florida resorts.
Reserve your Florida Vacation Today!
COMPLIMENTARY DISNEY PASSES! Click here for more information
We here at Calypso Cay have many different vacationing choices to offer you and your family, all designed to give you and yours a wonderful, relaxing home away from home environment to enjoy your vacation stays with us. Be it through our vacation Ownership program with the Vacation Villas, a short stay at our AmeriSuites, Country Inn and Suites, or La Quinta Hotels, or an extended visit through our Runaway Bay apartment complex, we'll have something that will fit your vacationing needs. Located right in the heart of Central Florida, you'll be minutes away from all of the major theme parks that makes this area of Central Florida world famous.
At Calypso Cay, you'll enjoy all of the comforts of home, while experiencing the colors and flavors of the Caribbean. You'll swim in our many outdoor pools and water park, play with family and friends on our waterslide, refresh yourself at our outdoor poolside bar and family picnic area, plus a whole lot more.
Our progress has been very impressive these last few months. We now have open and completed the AmeriSuites hotel, as well as the Country Inn and Suites Hotel, and we have just opened the first pool area, complete with water slide, poolside bar & eatery, changing facilities, stage, and more. Our 18 hole miniature golf course is also completed.
The first Vacation Villas are now OPEN!
The Calypso Cay Resort encompasses many different entities within the same property. Currently the property family includes the AmeriSuites Hotel, the Country Inn & Suites Hotel, the Runaway Bay Apartment Condos Community and the Calypso Cay Vacation Villas. The amenities of the resort property include:

Calypso Cay Resort Amenities

-Multiple Large Outdoor pools.
-Waterslide and water cannons for the kids.
-Poolside Tiki Bar
-Many Exercise Facilities & Fitness Rooms
-Meeting Areas
-Free Daily Continental Breakfast for Hotel guests.
-Laundry Facilities
-Dataports in rooms
-Large TV's and Entertainment Centers

Most Condo's include:
-Fully Equipped and Furnished Kitchen
-Washer & Dryer in Unit
-Spacious Living, Dining, Kitchen Areas
-Large Private Bedrooms
-Queen Size Sleeper sofa in Living Room
and more....
Policies
For Policies please click here
Cancellations & Refunds
Terms, conditions and refund policy click here